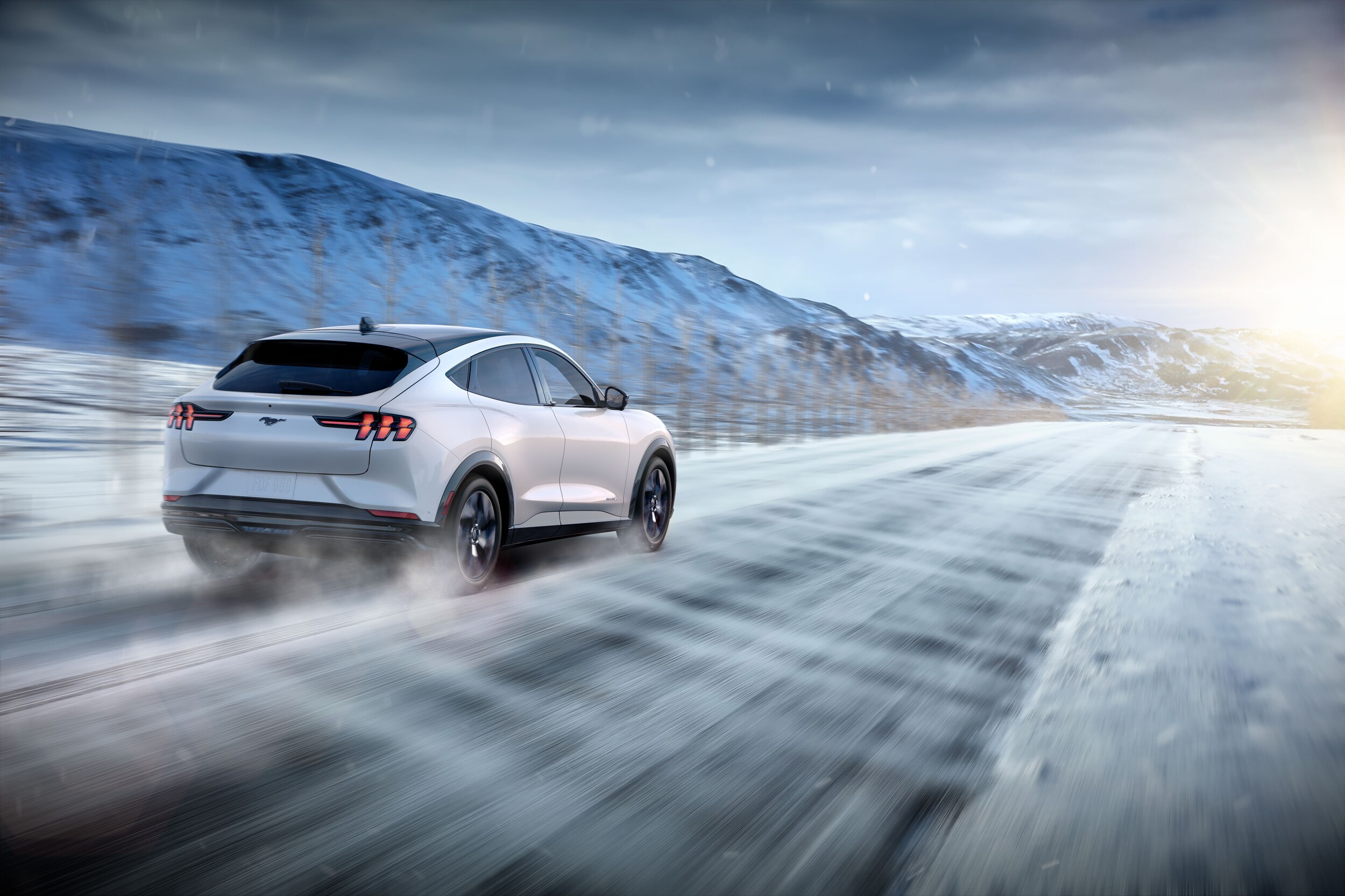 ​
In 1964, Ford revolutionized the car industry with the debut of the original Mustang. In 2021, they are set the revolutionize the automotive industry again with the release of the Ford Mustang Mach-E, an all-electric SUV coming to our Paoli Ford dealership. The new Ford Mustang Mach-E will combine the comfort of an SUV, the exhilaration of a Mustang, and the efficiency of an electric vehicle near King of Prussia. Interested in this performance electric SUV? Get more Ford Mustang Mach-E details below!
What Do We Know About the 2021 Ford Mustang Mach-E?
Though the Ford Mustang Mach-E is an SUV, it's styling still retains the sporty flair the Mustang has always had throughout its history. The Mustang Mach-E offers futuristic styling cues, smooth aerodynamic lines, sleek accents, and a contemporary grill. Of course, it matches functionality with that form as you'll have lots of cargo space in the cabin as well as an extra 4.8 cubic feet of waterproof storage under the hood where the engine would normally be!
The Ford Mustang Mach-E arriving soon near Wayne will be available in five different trims: Select, Premium, California Route 1, GT, and First Edition. Each trim varies in their features and even performance specs, but excitement and convenience come in every one of them. If you want the most power, the Ford Mustang Mach-E will provide up to 459 horsepower and 612 pound-feet of torque. These trims vary in their range, but they'll get somewhere from 250 to 300 miles on a single charge.
The 2021 Ford Mustang Mach-E highlights the future of driving, and it has even more technology to back it up. This all-electric Mustang SUV offers Phoenixville drivers standard driver-assist safety technologies, from Pre-Collision Assist with Automatic Emergency Braking to a Blind Spot Information System. There's also a massive touchscreen that is simple to control, and it can show you routes to your destination or let you choose the right soundtrack for your thrilling drive. Plus, the Ford Mustang Mach-E will let you use your phone for more control over it, such as locking doors and remote start!
Order a Ford Mustang Mach-E Near West Chester!
The 2021 Ford Mustang will arrive before we know it, so if you want to be one of the first to get your hands on it, reach out to our Ford dealer serving Malvern! Our team can talk more about the all-electric Ford Mustang and why it may suit what you want. Plus, you can pre-order a Ford Mustang Mach-E today!